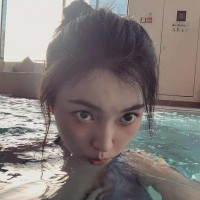 Best Rose Face Mask
The fresh Rose Face Mask is the best! I really love its texture.
19.02.2021
For daily skin clean
Perfect Whip is suitable for daily skin clean. not too tense. I like it
19.02.2021
Soothing toner
The Calendula Herbal Extract Alcohol-Free Toner is one of the soothing toners.
19.02.2021
YSL's best!
Black Opium Nuit Blanche is the best of YSL.
19.02.2021
Daily must use
Lancome Advanced Génifique is suitable for daily use. I love it
19.02.2021
Long-lasting lotion
The IPSA lotion is very long-lasting and suitable for daily use.
19.02.2021
Silky Foundation
This foundation is very silky and easy to use.
10.11.2020
Multi-functionSerum!
I really love this serum because it has two major selling points suit my need.
09.10.2020
The best face mask!
I love its smell and texture.
15.09.2020
Brightened & Cleaned
This cleansing oil is very suitable for the oily skin!
25.08.2020
Rose Toner Must Have
The fresh Rose Deep Hydration Facial Toner smells so good! Easy to pump your ski
10.06.2020
Cream for Summer
The Charlotte Tilbury Magic Cream Light is perfect for summer use.
10.06.2020
The best serum ever!
The Vital Skin-Strengthening Super Serum is the best serum I tried.
29.05.2020
Skin-Soothing Cream!
The First Aid Beauty Ultra Repair Cream is skin-soothing. I love its texture.
17.03.2020
Good for everyday ar
This Renewed Hope In A Jar Peeling Mousse Mask is good for everyday use.
10.03.2020
Not work for me
Melvita L'or Rose Organic Refining Scrub cannot 塑身.
10.03.2020
12 colors for 310
Very worth purchase. YSL Beauté is my favorite.
10.03.2020
Too strong smell
The smell of the lush Once upon a Time Body Lotion is too strong.
10.03.2020
Too moisturizing
I think this Tone-Up Gel is too moisturizing for me.
10.03.2020
All in one palette
Benefit Brow Zings Pro Palette is very tiny and good for travel.
10.03.2020
Perfect for indoor
The Melvita Nectar Blanc UV Shield SPF35 PA+++ is just okay for indoor
10.03.2020