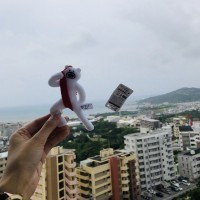 深層清潔
返到屋企 無論有冇化妝都要抹一抺 抹走灰麈同污糟野 成個人乾淨哂☺️
23.01.2021
Best concealer ever
Super creamy and excellent and blending in. Super full coverages
14.08.2020
Belief JUMBO
Great moisturiser for dry skin Moist all day!
14.08.2020
Shiny Lip Gross
Long lasting. Keep shinny. Re-purchase item
11.07.2020
Delighted Fragrance
Highly recommend!!! People continue giving compliments throughout the day.
11.07.2020
shake it well
shake it well, much better skin. Supperb choice with cotton pads.
11.07.2020
Peach fragrance
Watery and useful brightness face immediately
11.07.2020
WILL BUY AGAIN! :
Makes my skin so gorgeous. Gives flawless look ! Bit sticky.
11.07.2020
Non-sticky formula
High shine, metallic, and shimmer. Look delicate and pretty.
27.04.2020
Longest lasting
Long-lasting color Easy to apply Shinny Glow
27.04.2020
Instant Eye Palette
In pigmented matte and buttery metallic finishes. Created countless dreamy eye.
27.04.2020
Nude Obsessions Eye
In light, medium, and dark iterations. Nude shades bright.
27.04.2020
Best facial Serum
Boost your skin's natural exfoliation process and brighten your tone.
27.04.2020
Vitamin-C Solution
Serum at night. Work together to brighten skin, fade dark spots, protect skin.
27.04.2020
Pricey but worth it.
High-grade vitamins to jump-start the skin's natural renewal and repair process.
27.04.2020
用化妝棉打造水嫩肌膚~
So impressed by its Rich,Watery consistency. With Cotton Pads perfect match!
24.07.2020
Cold dry Mist
Sinks into skin instantly Pretty effortless Feel good glow!
19.03.2020
Lovely Bright Color
Coral Pink my favourite !! Good wide brush makes the application easy👍🏻
19.03.2020
回購再回購
好正嘅醫學保濕GEL 保濕鎖水一流 不斷回購再回購!
14.03.2020
Refreshing
Cool and refreshing on the skin Super hydrating!!!
07.03.2020
Lovely Fragrance
Beautifully Packaged Beautiful famine floral Scent
07.03.2020
Awesome Scrub
The smell is rich and luxurious. Felt so fresh & so clean!!!
07.03.2020
Great Sunscreen Prim
Good bases for foundation Matti dying Look. Amazing
07.03.2020
Best Hydrating Oil
Delicious lip tint makes our lips look so glamorous. Doesn't dry and sticky.
07.03.2020
Worth it!
Instantly smoothes out the fine lines. Significant brightening and tightening.
07.03.2020
全新驚喜 金屬質感 #206
#206 METALLIC COPPER 試色一嗚驚人! 帶金屬感的紅茶色 散發出閃閃光芒 秋冬約會 提升氣埸 必備恩物👄
07.03.2020
保濕度持久出色
精華水 質感輕盈 滑溜 清爽 舒服 用薄身化妝棉濕敷15 mins 皮膚水潤有彈性😍 之後再上妝亦都好貼服👍🏻
07.03.2020